You are here :
Activities
The "100% Verdon" option. My favourite... Navigate down the whole stretch of the Verdon in a raft and on a hydrospeed.
And discover one of the Grand Canyon's most hidden gems with the famous aqua-trekking in the 'Imbut'.
Rafting (or canoeing) formula Half-day (2h30 of navigation)
Hydrospeeding to the entrance of the Grand Canyon
Aqua- treckking in the Imbut (Whole day in the heart of the Verdon canyon)
Description Multi activities :
Multi-activities formula Grand-Canyon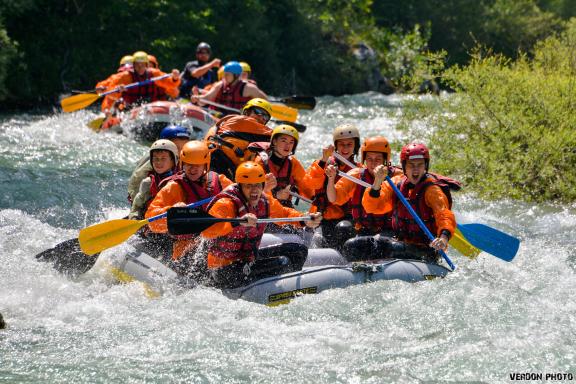 Two trips: "From Castellane" or "Point Sublime" Two trips: From Castellane or Point Sublime 15km of navigation between Castellane and t ...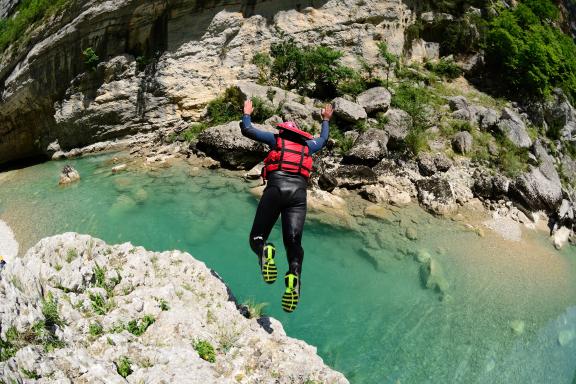 Prepare yourself for a once in a lifetime experience in a unique and altogether magical environment. Attention this route is currently clo ...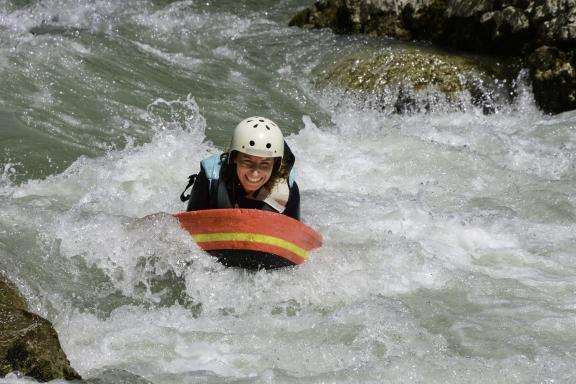 Swimmind down rapids, gliding over the waves, playing with the current, surfing ... In the space of two hours, you will experience all the ...
Nos activités phares
Our most popular activities